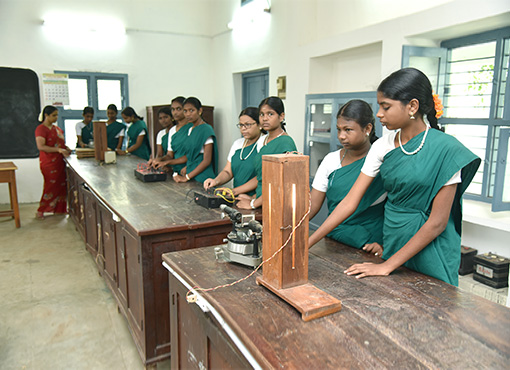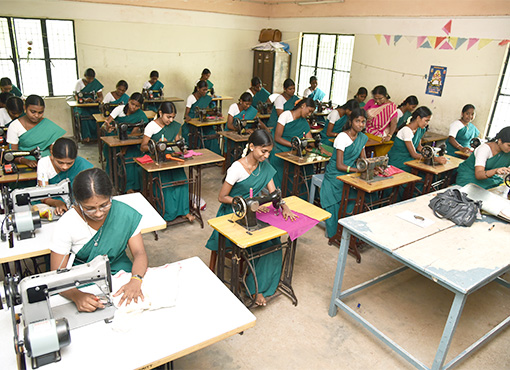 Good opportunities
The library with over 10000 books provides an opportunity to read the books of different fields besides text books to enable the students to develop their general knowledge. The library has also got weekly and monthly magazines and journals.
The laboratories for the students to try and experiment what they study in text books. This facility is available for all the students, not only for higher class students.
The students can buy text books, note books, exercise books etc., from the co-op society at a reasonable cost.
Tailoring classes for higher class students aimed at providing vocational training along with academic curriculum.
---